Welcome to the Mullins Center Community Ice Rink
Home to the National Champions UMass Men's Ice Hockey Team!
We provide local communities recreational ice throughout the year that support our local youth hockey and figure skating organizations as well as being host to many public & private skating events!
For general information at the Community Ice Rink: (413)545-2791
WE ARE BACK OPEN AND TAKING INQUIRIES FOR ANY AND ALL ICE RENTALS!
For booking contact:
Ice Rink Director: Jeff Morkeski
Interested in joining an Adult Ice Hockey League? Visit the Mullins Center Adult Hockey League website at www.mcahl.com!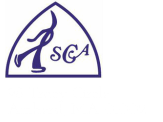 Home of the Skating Club of Amherst
Interested in figure skating? The Skating Club of Amherst offers a Learn-to-Skate program as well as private lessons for recreational and competitive skaters of all ages. For more information, please visit their website at http://www.scamherst.org or call 413-253-6388.

Home to The Amherst Hockey Association
The Amherst Hockey Association teaches children ages 4-18 how to skate and play hockey in a fun, safe environment. They offer Learn to Skate and Learn to Play programs, an all-girls Learn to Play team, co-ed travel teams, and an all-girls House team for all levels of ability and interest. Come watch your child enjoy the great sport of hockey in the warmest rink in Western Massachusetts. For more information, please visit their website at http://www.amhersthockey.org