Arena Food & Beverage
The Mullins Center is proud to have UMass Concessions provide all of the food and beverage service to its patrons. With a wide variety of options, you can always find something to satisfy your thirst or hunger. Beer and Wine is only served at select events! Find an upcoming event on our calendar to view if beer & wine will be served!
Mullins Center Concessions is proud to bring the value of award winning UMass dining to you. We proudly offer assorted Freshly-Made Local Salads and our exclusive Lobster Mac and Cheese in the Greenfields/UMac and Cheese booth. Grass Fed Beef Cheeseburgers and Antibiotic-free chicken tenders with Natural Cut French Fries headline the menu at either one of our Mullins Grill locations. Enjoy Fresh Handmade Pizza baked daily in Mullins Pizza. At East and West concessions we cater to every sports fan serving classics like McKenzie Hot Dogs and our signature Local Sausage Grinders with Peppers.
Of course we have all of your fan favorites as well: Soft Pretzels, Nachos with Cheese, Freshly Popped Popcorn, and Local Ice Cream.
You'll want to check back at each event to see what our chefs have on special as well. We are always busy cooking up seasonal and specialty items just for you.
Welcome to UMass!!!
New this season we will be offering a selection of beer and wine at select concessions locations. Stay tuned for specifics.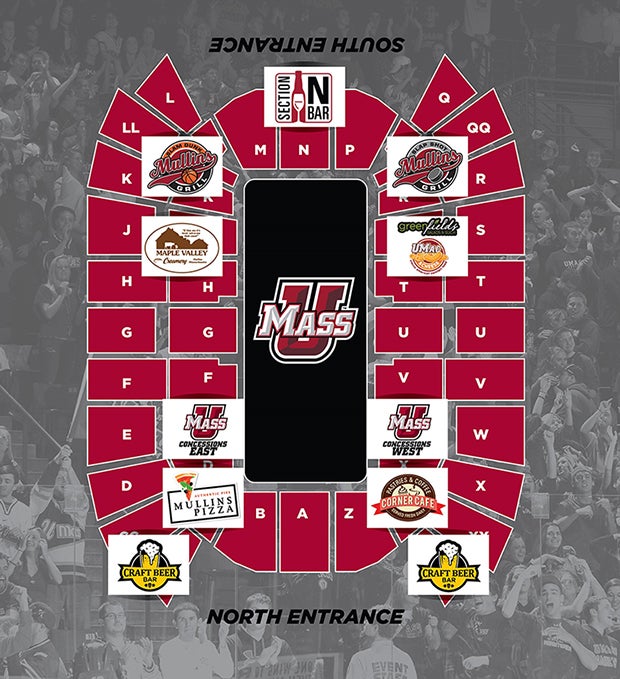 The new "Section N Bar" will be available at select events!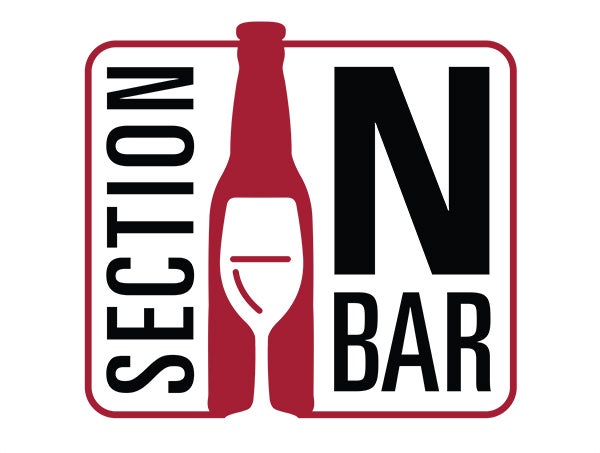 As a division of UMass Auxiliary Enterprises, UMass Concessions is committed to providing the best in customer service and satisfaction. We hope to serve you soon.
Payment options include cash, credit card, YCMP, and the U-Card.